Edited Thread Material 070301 Migrated From Old Site:
Here's a listing of some good stuff that I have personally seen this week (
WARNING: MILD SPOILERS
)
Karaula
[2006]
aka Border Post
Score:
6.2
imdb:
http://www.imdb.com/title/tt0466561/
[1] [2]
[1]Trailer audio in Serbo-Croatian only
[2]Trailer audio in Serbo-Croatian only
Summary:
1987, an insignificant border post in the mountains along the Yugoslav-Albanian border. Pasic, an older, drunken dead end officer, upon contracting a venereal disease, concocts a cross border emergency to avoid going home to his wife. In the three weeks that it would take to effect a cure, Pasic locks down the post so that no one, not even himself, can come and go. He trusts no one except the unit's medic, Sinisa, who is detailed to cure him; while getting the medical supplies for this end, Sinisa is to secretly deliver things for Pasic to the officer's wife, Mirjana. She turns out to be surprisingly young and beautiful, throwing Sinisa into turmoil as he starts to develop feelings for her. Meanwhile, the unit prankster and trouble maker, Ljuba, embarks on a joke that will ultimately spiral out of control, ending in a way that no one could ever expect.
Audio is Serbo-Croatian
Gwoemul
[2006]
aka The Host
Score:
6.8
imdb:
http://www.imdb.com/title/tt0468492/

[1] [2]
[1] Trailer
[2] Attack scene Korean audio with English hard subs
Summary:
Think Scifi Channel's "Frankenfish" with superior technical special effects, but in Hangul. The premise this time is a US orchestrated improper disposal of chemicals into the Han River. Needless to say, said chemicals induces spectacular changes in one of the river's aquatic lifeforms, rendering a large and dangerous creature that then besets the waterfront's inhabitants. A family is caught up in the mayhem as their youngest is captured by the creature, which, along with being amphibian, is really dexterous with it's tail. They work against all odds to effect a rescue.
Audio is Korean
Natural City
[2003] Score:
7.3
http://us.imdb.com/title/tt0378428/
[1] [2]
[1] Trailer English voice over Korean audio with English Hard Subs
[2] Fan created music video adaptation
Summary:
Ridley Scott's
Blade Runner
set in Seoul, Cyborgs instead of Replicants, but still constrained with a finite "life" span, an MP (similar to Harrison Ford's role of
Deckard
) tracks and kills rogue Cyborgs, but falls in love with one that is at the end of her functional life. He endeavors to find a way to prolong her existence. Personally, I think they should re-do
Blade Runner
with these graphics. Simply awesome.
Audio is Korean
墨攻
Mò Gōng [2006]
aka Battle of Wits
Score:
8.3
http://us.imdb.com/title/tt0485863/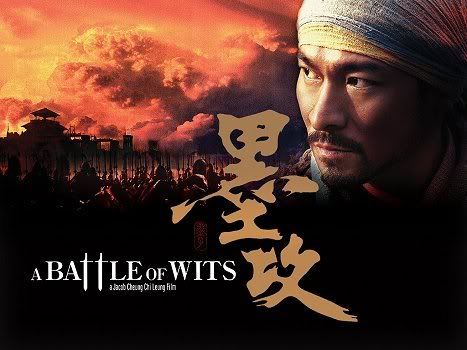 Trailer in Chinese audio with English hard subs
Summary:
Set in the Warring States period, more Andy Lau Buddhist preach... er, teaching, but with good battle scenes and an eye opening dose of the historically cruel, harsh, and often uncontrollable fates and realities that peasants had to live and die under. Also allows the fact too, that non Asian foreigners lived and died in China. Many period pieces never show this. Throw in a sad love story to boot and it becomes a must see.
Audio is Mandarin Chinese
Ghost Fleet: The Epic Voyage of Zheng He
[2006] Score:
7.5
http://www.asianconnections.com/a/?article_id=693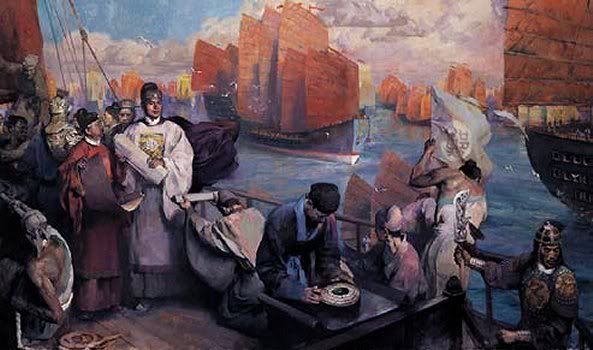 Summary:
Documentary by NatGeo photographer Michael Yamashita, on the life and travels of a mariner from ancient China, who traveled the world with a huge fleet before any European explorers. Downloaded from a.b.documentaries (orig posting 27 FEB).
Audio is English
Happy Feet
[2006] Score:
8.0
http://us.imdb.com/title/tt0366548/
Summary:
Good animation, good music, the type of formulaic story that Disney has used to sell it's wares to parents via their kids for years. And what the heck, it still works. Won an Oscar too.
Audio is English
Renaissance
[2006] Score:
7.5
http://imdb.com/title/tt0386741/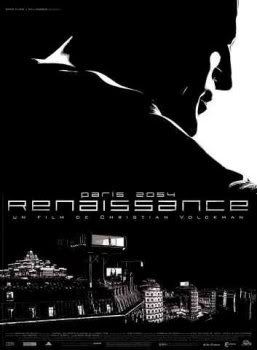 Summary:
B&W (with a few seconds in color) and graphically stunning film about a future beautiful, yet bleak Paris, setting cops againsts evil corporations. Sorta like
Sin City
but with even starker contrast, imparting a greater "comic book penned ink" artsy feel. Decent sci-fi story, and the visuals are breathtaking.
Audio is French
Tom Yum Goong
[2005] Score:
7.9
http://www.imdb.com/title/tt0427954/
Summary:
Finally saw this Thai offering despite it being out for over a year. Not bad, and they're obviously trying to be a bit more international. Though some of the set stages are so obvious it hurts. The main actor, Tony Jaa, who could probably be the next hot male action martial artist movie lead, certainly has the moves; but his voice is still painful to listen to. And the best line?
"It disgusting, people who buy pirate DVD, don't do it again"
I guess they just
had
to put that in there.
Audio is Thai, Mandarin Chinese, and English
Black Narcissus
[1947] Score:
9.2
http://www.imdb.com/title/tt0039192/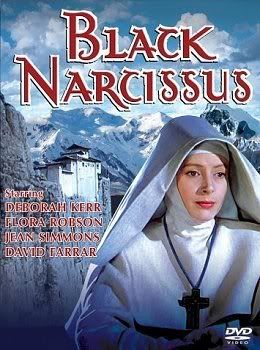 Summary:
The spirit is willing, but the flesh is oh so weak. An age old story of the eternal battle between what we know to be taboo versus giving in to our most base desires. Set in a storybook locale easily evocative of Hilton's Shangri-La, the amazing fact was that the movie's fantastic looking location was mostly done with staged sets and background art. More amazing still is that this was accomplished in the late 1940's; no computer generated special effects. The tale too, is powerful, of repressed sexual tension barely lying beneath a pious veneer of religion in a distant, isolated convent. This is a must see.
Audio is English
Peeping Tom
[1960] Score:
9.0
http://www.imdb.com/title/tt0054167/
Summary:
This UK film, when released in the '60s, derailed the then rising career of it's director. It's a profoundly disturbing story of a troubled young man who makes snuff films, back before such things were even a part of our vocabulary. Some have compared this Michael Powell work to Hitchcock, but I think it sits in a nitch all it's own. The finale is frightening and painful to watch, despite your already knowing what's about to happen. Considering that this was done in 1960, one can readily appreciate the responses of revulsion and horror that it was met with. We've used words of
"before it's time"
so often that it becomes banal, but it this case, it's really apt.
Audio is English
鬼子來了
Guizi Lai Le [2000] aka
Devils On The Doorstep
Score:
8.5
http://www.imdb.com/title/tt0245929/
Summary:
Banned in China, this film tells the story of a peasant thrust into a no win situation by opposing sides during the closing days of Japanese occupation. China censors claim that the film is overly sympathetic to the IJA and downplays their historic atrocities. I differ on that; the film easily portrays the Chinese, and our main character, living in constant fear and uncertainty. It also portrays the Chinese military as being a lot less heroic and in truth, as barbaric to it's own people as was the IJA. Perhaps this was
really
what drew the censor's ire.
Audio is Mandarin Chinese
ब्लॅक Black
[2005] Score:
7.2
http://www.imdb.com/title/tt0375611/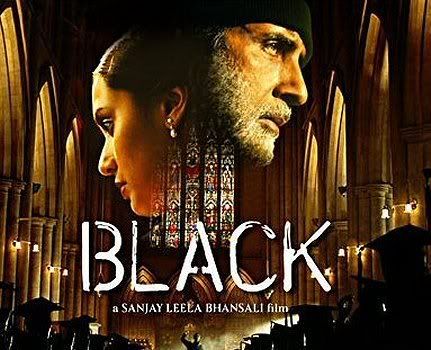 Summary:
A blind and deaf girl and her teacher. Predictable, yet you'll laugh and cry through this one. Some scenes are a bit of a stretch, and as long as I can remember, the first Bollywood movie without the singing and dancing; I mean absolutely none, which is remarkable unto itself. But, nonetheless a heartwarming film about overcoming severe handicaps, and getting the best of life despite them.
Audio is Hindi and English
Super Troopers
[2002] Score:
2.5
http://us.imdb.com/Title?0247745
Summary:
Despite a good comedic start, the film rapidly rolls code three downhill in this poor man's rip-off of the Police Academy or Naked Gun series. Similar to those, it's slapstick humor is tasteless and vulgar, but differs in that it's mostly lacking in entertainment value when you inevitably compare it to others that define the genre. It's only saving grace is the casting of lucious
Marisa Coughlan
as eye candy. I suspect that the real Vermont State Police didn't take kindly to this one.
Audio is English
Sittlichkeitsverbrecher
[1963] aka
The Molesters
Score:
7.0
http://uk.imdb.com/title/tt0143884/
http://www.somethingweird.com/cart.php? ... t_id=19227
Summary:
Beware the boogeyman. B&W German or Swiss film location film overdubbed in English warning of the dangers of child molesters, rapists, fetishists, and general perverts that roam society. Best line:
"But the sting of the lash never touches his brain, which is where the trouble really lies..."
The lurid nature of the presentation leaves one to wonder what they're really trying to sell with this movie; social conciousness or perverse titillation. Seen through a modern prism, the bad guys are two dimensional and exaggerated caricatures of all the bad people that parents warned us of when we were kids. Makes a good companion piece to other better known social engineering attempts like
Reefer Madness. Audio is English
ChristianeF Wir Kinder vom Bahnhof Zoo
[1981] aka ChristianeF We Children From Zoo Station Score:
9.0
http://uk.imdb.com/title/tt0082176/
http://technorati.com/search/http%3A%2F ... YLcypYaHYM
http://en.wikipedia.org/wiki/Christiane_F
.

[1] [2]
[1] Trailer
[2] Music video made with scenes from the movie and images of the real Christiane Felscherinow
Summary:
The real life experience of
Christiane Felscherinow
, who at 13, became a victim of the heroin epidemic sweeping the western world in the 1970's. To support her habit, she turned to prostitution, plying her trade in the then infamous Berlin metro-train stop known as Bahnhof (station) Zoo. This was one of Germany's most watched films, and in many ways still has tremendous resonance and relevance even today.
Audio is German
If anyone has seen these films too, please add your comments